Mentoring is the act or process of helping and guiding another person to support their personal development to achieve ones professional or business goals. In mentorship, the provider is a Mentor and the seeker is Mentee. Mentoring is important for Mentees to gain support and knowledge: impactful mentoring provides mentees with guidance, advice, wisdom, and encouragement, as well as new skills and institutional knowledge.
Features of mentoring are,
Help to grow as a person and become the best version of himself.

Introduce new ways of thinking, challenging ones limiting assumptions, sharing valuable life lessons, and much more.

Increase productivity, better time management, greater success in achieving external research grants.

Induce self-esteem and confidence and better work-life balance.

Preparation for the future and heightened career or profession aspirations.

Identify pain areas in system & processes of business and provide solutions for improvement.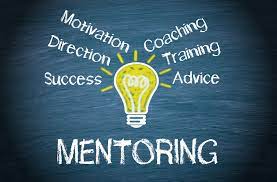 A mentor encourages the reflection; they will encourage mentee to think about why they are making the decisions, and how it will impact over their business or profession.
Federation of Indian Industry & Professionals (FIIP) has observed the essence of mentoring while understanding the below mentioned challenges –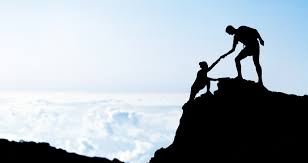 Void in encouragement for personal & professional learning & skills.

Missing constructive criticism for personal & professional developments.

Absence of unbiased opinions for business growth.

Tarnished relations between employer and employee.

Company cultures can become unwelcoming
Making available common platform and addressing the issues & challenges faced by individual professionals, entrepreneurs and businessmen those are hindering in their personal & professional growth is what FIIP has taken into account to extend Mentoring services to all kind of stakeholders.
FIIP's Mentoring services will focus on,
Provide Clarity, Communication, Commitment for personal & professional development

Inspire, motivate and Develop Capabilities for achieving personal & professional

Establish goals and share lessons learned. 

Provide objective guidance and feedback based through 360 degree hand holding mentoring.

Build and support effective business leadership qualities & Skills.

Facilitate reflective thinking in the business development

Support to take ownership for their personal growth and learning

Make everyone accountable to achieve individuals & organizational goals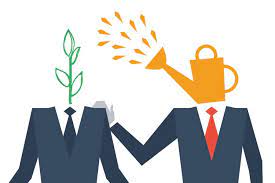 Anybody who would want take benefits of our Mentoring services for their overall personal or professional growth, contact us or send your request by filling up Mentorship Form available on this website. If you are not a FIIP member, we strongly recommend to become a member. Do connect to us and become a member of Business Network (https://fiip.in/u/bnp') OR Business Spot (https://fiip.in/u/bsp) Platforms. You can also visit 'Become a Member' section of this website for enrolling your membership.