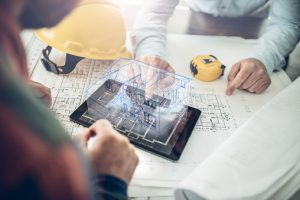 There is high uncertainty of income associated with agriculture due to its sole dependency on the monsoon at large. Growth in agriculture is widely and tangible part of economic development, which is mostly affected by unexpected climatic conditions. Most available jobs in agriculture are associated with low and unstable incomes, poor safety and health conditions, inequality in pay and opportunities, and limited social protection. 
As noted above, most of the poorest live in rural areas, derive large share of their incomes from agricultural activities, and produce significant share of their own food. Invariably, the poor also spend large proportions of their incomes on food. Despite all these stereotypical conditions, the poor farmers toil and bring out the fruits of their "sweat". However, when it comes to the returns, their hard work goes in vain by the time the fruits of their sweat reach the market.


Manufacturing transforms engineering ideas & inventions by processing and refining of raw materials into finished products that is useful or adds value in societal utility & applications. In the manufacturing industry where the goods are produced in large quantities after processing from raw materials to more valuable products.
Among the most important manufacturing industries are those that produce aircraft, automobiles, chemicals, clothing, computers, consumer electronics, electrical equipment, furniture, heavy machinery, refined petroleum products, ships, steel, and tools and dies.
While engineering leverages, manufacturing accelerates the economy. So continuous upskilling, innovating new ideas, enhancing systems & processes for quality output for individual organization is crucial. On the other hand bringing-in multiple category organizations together to build relationships and develop strong network to grow their business is critical for increasing the economy of the nation multi-fold.  
Federation of Indian Industry & Professionals (FIIP) however, has identified challenges those exists in the engineering & manufacturing industries that need to be addressed effectively and efficiently for enhancing overall improvement of the business. Few of the challenges as an example are mentioned below.
Inadequate skilled work force, businessmen & professionals.

Lack of understanding work place psychology.

Short in updates on latest technology.

Lack of System usability and enhancement.

Inefficient Inventory Management.

Modest Quality Management System

No insights on Consumer Trends and Getting Quality Leads.

Incapable in Increasing Revenue and Sales and Scaling of Business.

Inexpert Digital Marketing Strategy.

Lack of inputs on Financial aspects.

Absence of guidance for establishing the Business and Policies.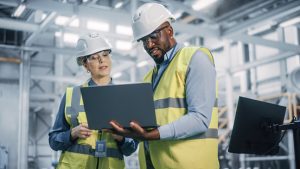 This is where FIIP plays catalyst role. FIIP, with holistic approach, will put all efforts in providing support system to all kind of challenges to mentor  businessmen, entrepreneurs and professional. FIIP contributes in area like,
Upgrading & upskilling Businessmen, entrepreneurs & professional through online webinars and offline seminars.

Insights on latest technology, systems and processes through Industry experts.

Creating opportunity in developing strong business network and make intra-business as well as create referrals.

Enabling businessmen, entrepreneurs to promote their products & services through relationship & network.

Organizing Business Conclaves and Exhibitions to help in promoting the products & services.

Providing opportunities for new avenues of businesses. 

Supporting new start-ups in ease of establishing their business.

Articulating the views and concerns of industry, engaging with policy makers, encourages debates for influencing policies.