Counselling is a professional relationship that empowers diverse individuals, families, and groups to accomplish mental health, wellness, education, and career goals. Our world is increasingly becoming more interconnected. Globalization highlights the need for highly trained mental health professionals to address trauma, addiction, and academic and career concerns in clinics, hospitals, schools, and universities.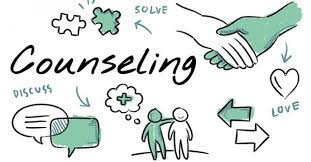 Counselling has a profound impact on the lives of individuals, families, and communities.
It helps people navigate difficult life situations, such as the death of a loved one, divorce, natural disasters, school stress, and the loss of a job.
It provides the tools and insights to manage mental health issues such as anxiety and depression.
Ultimately, counselling empowers people to lead healthy and fulfilling lives. With the present increase in anxiety levels, complexities in daily living and the more impersonal attitude of people, the need for some formal counselling or formal help.
Living in the 21st century is indeed living in a very complex era. Life has become so much more governed by technical advancement. Urban areas are full of complex gadgets, the rush of work, distances to be covered, tension and are open to more hazards. etc. In such complex and strenuous living, an individual is more likely to break down with stress. People have less time for others, and even the intentions of being helpful to others are fast dwindling.
In such circumstances, one needs formal help, which can be had through counselling. Nowadays, there are nuclear families living in big towns; when both the husband and wife go to work, their children face a lot of uncertainty. Counselling helps people in general to re-define their goals of living and make life more meaningful.
FIIP is aware about counselling and wanted to focuses on,
Wellness and Personal growth,

Career and Education.

Empowerment and work concerns,

Interpersonal problems (difficulties in relationships, marriage, family, etc.),

Coping with stress and trauma,

Identity difficulties and development,

Mental illness or physical health concern,

Finding meaning/purpose in life,

Adjustment issues,

Educating and bringing awareness in people regarding mental health i.e. psycho-education, and

Impact of environment like culture and gender shaping people's experience and concerns.
FIIP has initiated the contribution for straitening the society through counselling services to all sorts of stakeholders in the society especially career counselling to Individuals, entrepreneurs & professionals. Objectives of counselling are
Provide solution to the current problems and inputs to avoid conflicts.

Improved communication and interpersonal skills of counselee

Induce greater self-acceptance and self-esteem.

Develop ability to change self-defeating behaviours/habits.

Enable better expression and management of emotions, including anger.

Help in relieving from depression, anxiety or other mental health conditions.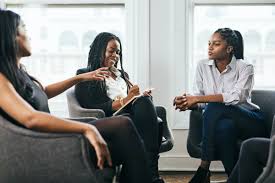 The focus is, ultimate outcome for better adjustment to the stakeholders and usefulness to society.
Anybody who would want take benefits of our Counselling services for their overall personal or professional growth, contact us or send your request by filling up Counselling Form available on this website. If you are not a FIIP member, we strongly recommend to become a member. Do connect to us and become a member of Business Network (https://fiip.in/u/bnp) OR Business Spot (https://fiip.in/u/bsp) Platforms. You can also visit 'Become a Member' section of this website for enrolling your membership.