FIIP Founder and Chairman - Navnath Deokar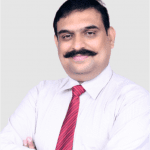 Mr. Navnath Deokar was born in the Shivjanmabhumi Junnar, in Pune District of Maharashtra State. He always imagined serving the people of the Country.
In the year 1999, he started a career in the corporate world for a short period and then turned as an entrepreneur. He has been groomed with high culture thought process by his parents to care for and support society, so he travelled to several States in the country in search of his calling.
He started his venture through "Vardhan Group of Companies", where he focused on various verticals such as Information Technology, System Integration, Agriculture, Agroforestry, Insurance and others to serve society. He further extended his services to the people of the country through various vibrant platforms, with the support of both his family and spouse, to fully serve the people of the country. As of today, he has directly and indirectly cared for over 600 employees across the country.
During his time of service, he felt that people need education on entrepreneurship to make them great business leaders. So, he founded an NGO called Federation of Indian Industry and Professionals (FIIP) and He started serving for the noble cause for various ventures.
He continued working for the people of the country and started talking to various experts and started working strategically to guide and help the upcoming business leaders and aspirants. He researched many places and took on an expert team to understand how to run various platforms.
He has created a cluster network of 40,000+ GST practitioners and made available a platform for networking and consensus building within and across sectors, which is the best platform for Indian industry, policymakers, and the international business community.
His vision is to see that FIIP an NGO, becomes a service organisation that will help Entrepreneurs, Industries, Professionals, Educationists, Researchers & Scientists, Socialists, Environmentalists and Agriculturalists. He wants FIIP to extend the services to agriculture industry, mentoring education institute, and many more ventures.​ He further wants to bring success professionally, economically, socially among all stakeholders for building the nation with the motto "Unite Together. Succeed Together." and contribute to Atmanirbhar Bharat.
FIIP Co-founder and General Secretory - Urmila Deokar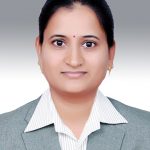 Mrs. Urmila Navnath Deokar was born in Manchar, in Pune District of Maharashtra State. She always imagined serving the women of the country.
In the year 2006, she started her career in the corporate world for a short period and then turned into her husband's business as an entrepreneur. She has received fundamentals of business through her parents to care for and empower women.
She is in the capacity of co-Founder & Director of Federation of Indian Industry and Professionals (FIIP). Her social experience as an entrepreneur made her feel a strong urge to help and to create an ecosystem to enable and aid the employment generated in small and medium-sized business sectors, especially for women. 
She leads a team of Vardhan Group of companies and plays an important role in building culture and work ecosystem. 
She passionately works for small and medium-sized entrepreneurs as the Co-Founder and Director of FIIP. She is keen on sharing knowledge and experience with upcoming women entrepreneurs.
She is always ready to support various start-ups to build the capacity of MSMEs to lead to innovative strategies for the development and capacity building framework. She wants to be a catalyst for women empowerment activities to create more & more Atmanirbhar Bharat ki Naari.
FIIP Director – Dr. Popatrav Mohite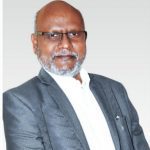 Dr. Popatrav Mohite, was born in Walchandnagar, in the Pune District of Maharashtra State. In the year 1981, he started a career in the corporate world and, at the same time, he began giving guidance to various business leaders, and entrepreneurs. He has been groomed by the corporate culture. He was self-motivated, and so he kept learning, and mentoring, in several areas, to bring change, among youth and, aspirants in the country, at large. He possesses the skills, and knowledge, to guide various sectors of business, and their stakeholders.
He started his venture through Creative Minds Mohite Associates, where he focused on various verticals, such as, Agri Engineering, Manufacturing, Food Process Industries, Insurance, Government Agencies, IT, Education, and Animation to serve society. He further extended his services, to the people of the country, through various vibrant platforms, with the support of his spouse. As of today, he has guided more than 1 lakh entrepreneurs across the globe.
He mentors all sorts of organisations, by providing practical workforce solutions, to business owners, and organisations, across the globe, and he has completed a wide range of mentoring projects. He has been working on turn-key projects, in a variety of industries, including government, information technology, education, animation, the food processing industry, engineering, manufacturing, and agriculture engineering.
He actively contributes to various business and social platforms, trusts, and companies across the country, and globe. He is a life member of various, renowned national, and international, professional bodies.
He felt that people needed practical education, in business psychology, for entrepreneurship, to make them successful business leaders. So, he started another vertical, namely CMMA's Dr. Mohite's Bysneslyf Mentoring, dedicated exclusively to business and life mentoring. He is a blogger, who inspires people to take charge of their lives, on a daily basis. Thus, he is contributing to various startups, and existing business ventures, across the globe.
He has been working, for the people of the country and has been, conducting mentoring, hand holding services, and working strategically, to guide and help, the upcoming business leaders, and aspirants, meet the challenges, in their personal, and professional lives. 
He has a PhD degree, from CWU-Internationally, in Behavioural Science and Business Mentoring. He is a core business researcher, and psychologist, who has been advising various businesses, particularly SME's, education, engineering manufacturing companies, agriculture, food processing industries, and IT, on how to achieve the desired results, in people and processes.
He has created, a cluster network of, business mentors, of more than 1,000, and made available, a platform for, building networks, within all sorts of business, and social sectors, which is helpful for all business community members, and their families, to lead their businesses.
His mission is to mentor 10 lakh aspirants, of the business world, and his vision is, to see that, CMMA's-Dr. Mohite's Bysneslyf Mentoring, must become a catalyst to guide, and help all kinds of professionals, educators, and business leaders. 
He wants to extend the services, to mainly, agriculture industries, healthcare, mentoring education institutes, and the Indian Police Force. He further wants to inculcate professionalism, among all aspirants, and business leaders, building the nation with the motto Keeping Progressive Together.
FIIP Director – Mr. C. B. Katrabad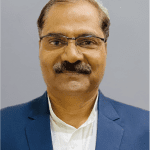 Mr. C. B. Katrabad is from a townlet called Udagi, in taluka Akkalkot (a place of the great sage Swami Samarth Maharaj), which is, in Solapur district. He is an automobile engineer, with PGDBM in marketing.
 He has 34 years of experience with a leading automobile company namely, Bajaj Auto Limited, where he held regional and national level positions. He has extensive exposure, with field service functions, as well as, 'training and people development' functions, of marketing division.
 He is extremely good at planning, process, logical thinking, analyzing, problem solving, concepts, and other quality attributes. He has conceived, designed, and developed 'effective systems' and, 'streamlined processes' that supports, overall organizational health, and empower teams, to do their best to produce desired results and, customer delight.
 One of his greatest qualities is, "learning and knowledge sharing". With his conceptual thinking ability, communication, & presentation skills, and in-depth knowledge, he has established a world-class training center at Bajaj Auto Limited. He has mastered the art of identifying training needs, designing training modules, developing training contents, preparing training presentations, and delivering training programmes, in the context of technical expertise, and soft skills. Alumni of this training center have not only contributed to the growth of the organization, but also excelled in their careers.
 He is proficient in technical writing, that communicates to the reader and, is adept at creating training audio-visuals, films and animations, that un-complicate the complexities of the learning process. He has Scripted, and Directed 26 Episodes, of a Tele-training Series on Two-Wheeler Technology, Repair, and Maintenance, which were telecast on ZEE TV for, local garage owners and technicians for, enabling them, to attend Bajaj vehicles, in line with company procedure. Other than the tele-series, he has developed many training films for the company.
 Mr. C. B. Katrabad, as a person, is very humble, respectful, and helpful in nature. From his parents, he has ingrained philanthropic thoughts, spiritual thoughts, social upbringing, and supportive nature for the needy.
 To utilize his acquired knowledge & skills after retirement, and, to give something back to society, he founded his own company, "ProSolutionist Services Pvt. Ltd."
His company offers services, in technical writing, developing audio-visuals, and people development activities, to various corporate companies, business houses, and MSMEs. His idea is, to address the pain areas and, provide effective, and efficient solutions and, guidance to organisations, to excel in their performance, and achieve business goals.
 On the other hand, his main focus is, to support local garage owners, and technicians, by giving them training on the latest technology in 2 and 3-wheelers, and their repairs, and maintenance, and upgrading their workshop set-ups, and facilities at affordable cost. This will build their capability and competency, to handle the latest technology-vehicles, and provide quality service to the end customers. Ultimately, he wants to see Local Garage Owners, to sustain and grow, in their earnings in such a competitive, & hi-tech market.
FIIP Director – Atul Borhade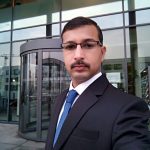 Mr. Atul Borhade was born in Rajgurunagar – the native place of great Freedom Fighter Hutatma Rajguru, in Pune District of Maharashtra State. 
In the year 2007, he completed his Masters in Organic Chemistry in Pune and started his career in the corporate world. During his tenure in the corporate world, he traveled across the globe especially in the USA and Europe to participate in conferences and represented his Company. Where he received international corporate culture and new insights towards business & corporate leadership. After working more than a decade, he realized his potential to contribute through Agri Business. Therefore, he turned into an entrepreneur. 
Being from Farmer's family background; his aim was to make Farmer realize the actual potential in Farming and stimulate the growth of the Agriculture sector. So, he started his venture "Adhibhu Global Export Private Limited", where he focused on Export of Agricultural and Processed Food, Medicinal/Herbal Plant Products. Through this business he is helping to enhance income of Farmers and growth in the Agricultural sector. 
He also wants to extend his service to mainly School Kids by telling them stories of our great History and Science. 
FIIP Director – Dr. Pranjal Kumar Phukan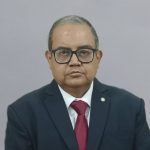 Dr. Pranjal Kumar Phukan, was born, and brought up, at Champa, in the Korba District of Chhattisgarh state, and completed by graduation in, engineering, from BIT Sindri, Jharkhand, MBA in Operations Management, and Doctorate, in Business Administration, from Swiss School of Business and Management, from Geneva, Switzerland. He holds, more than 26 years of, rich industrial experience with, leading brands like, Tata Motors, General Motors India, Aircel, Bharti Infratel, in supply chain, and operations management. He also has more than 15 years of experience, in the field of education, training, coaching, and mentorships.
In his varied roles, across industries, and academic institutions, he is engaged, in providing analytical insights, across a range of activities, in the incubation process, business development services, for business operations of SMEs, with the purpose to, accelerate transition, to sustainable supply chain. During his professional career, he has designed, prepared, and executed, comprehensive plans, and strategies for, setting up of Incubation centers, across various locations in India. In between, he has delivered, interactive sessions during Entrepreneur Awareness Camps, on Intellectual Properties application process, Cyber Security, Artificial Intelligence, and Machine Learning, Food Agriculture, and Food processing, I C T and I O T, Green Technology, Clean Energy, Renewable Energy, and Non- Renewable Energy Sources.
He is a certified Mentor, from Singapore Polytechnic, Singapore. As on date, around 600 SMEs, and 60 startups, are coached and mentored.  Higher education institutions are also benefited with his valuable knowledge, in ranking frameworks, vocational courses design, & development, creation of innovations ecosystem, & entrepreneurial mindset. His active participation is, as a coach & mentor, in transforming education, and supporting the innovation ecosystem, which is ongoing with Ghana, Kenya, Bangladesh, Nigeria, Uganda, Ireland and Scotland. 
Various, industry related action, researches happened, under his guidance, as the Professor of Practice, with higher education institutes, on sector domains like, telecommunications, oil & gas, engineering works etc. benefitting researchers, to have their research work acknowledged by industries. His involvement, as a research guide, has assisted scholars in creating industry insight research by enhancing, developing and innovating core expertise in sustainable development of the subject domain.
On climate change advocacy, his extensive work, are going on, as a project manager & facilitator, with Global Sustainable Future Network UK,  Global Sustainable Forum for Rural Development, India, Small Village Lab – University of Melbourne Australia, University of Central Lancashire, Smart Business Innovation Chad, KUNE Academy, Ireland, ECT Training Center, Lagos Nigeria, YINNOH, Uganda, SPSC and many more. He is also the Global Ambassador of Sustainability.
In 2015, he authored, the book titled Limits to Infinity on philosophy & science relating to the thought processes, which was well acclaimed, by the Honorable Prime Minister of India's Office, and the Holy Dalai Lama's office.  Apart from that, he has authored, several case papers, on industries subject domains, which were published, in leading journals, magazines of repute, in India and abroad. 
His core competencies are in leadership decision styles, climate change advocacy, transformational education, sustainable supply chain, and applied spirituality.